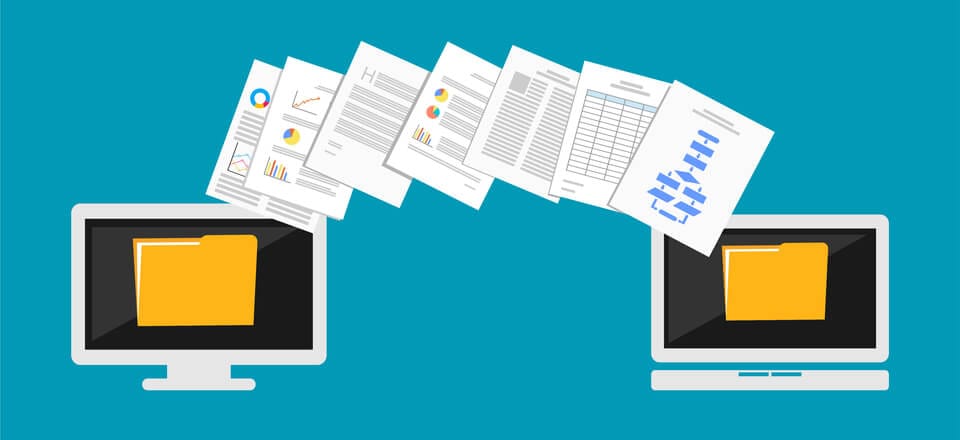 A website redesign is often known as a website rebuild or a website migration. The redesigning process alters the site's overall appearance while optimizing, upgrading, and reflecting business developments.
The interaction between search engine optimization and the design of a website is delicately balanced. They have a continual flow that impact on each other. Examine the differences between them and how they interact to migrate your website. Therefore, consulting a SEO expert can help you execute this task seamlessly. Professional SEO company Ahmedabad can provide the best technical assistance in terms of SEO and website redesign.
What impact does a website redesign have on SEO?
The process of making significant changes to a website's construction and content is known as search engine optimization. Search engines use site crawlers to crawl through every site, indexing and understanding what the site represents for its technical specifications and purpose.
A site crawler for a search engine establishes a strong picture of a web page and how this will benefit a customer. It also looks at site performance, user-friendliness, and other factors to determine how valuable a site is. As a result, the site produces more relevant results for specific key phrases.
When a website is redesigned with SEO company Ahmedabad, it must be reindexed by Google or other search engines. This may lead to several issues if SEO changes throughout the redesign, if site speeds change dramatically, or various other complex factors.
Negative impacts of a website redesign on SEO
A redesign or rebuild of a website can quickly devolve into an SEO catastrophe. A poorly managed website redesign can spell disaster for a company.
One of the most severe consequences of improper website redesign procedures is the loss of all previous rankings. This can happen due to multiple reasons, and it may need starting over and rebuilding all of your ranks from the ground up.
What can you do to avoid a disaster?
Before Migration
1. Consider what you want to achieve with this effort in redesigning your website.
2. Use tools to crawl all URLs.
3. Compile a list of all URLs and include traffic metrics (visits, exit rates, bounce rates, conversion) to utilize as a post-launch benchmark
4. By using redirects or enhancing the material, you can get rid of any duplicates or low-quality content.
5. Examine for broken pages and links
6. Ensure that search engines can reach all essential pages.
While Migration
1. Get your development site indexed
It's critical not to let search engine crawlers access the staging site while you're rebuilding your website. If they do, the existing and new sites' rankings may suffer due to the large amounts of duplicate content, which is one of the essential SEO nightmares.
Ensure your website is indexed appropriately to avoid losing all of your keyword ranks or being penalized by Google for duplicate content. If it's too early to index the sitedue to the large amount of duplicate content that would result. Indexing too late might result in the loss of hundreds of keyword positions, necessitating a relaunch of SEO activities or dealing with a protracted period of nonindexed pages or keywords.
2. On-Page Search Engine Optimization
You must keep your content and other information relevant to your target searcher's goal. You can try to protect or proactively optimize at the page level for the individual elements that aid with relevance if you know what contexts and overall design is changing (or staying the same). URLs, page names, meta descriptions, main content (body), and alt text are examples of this.
3. Redirects
Redirect chains can break or make a migration. Thus, it's critical to analyse all of them. Not all browsers enable extended redirect chains, keep the chain to no more than three and no more than five.
4. Don't make too many changes in a short period
Making too many changes at once might harm a website's search engine optimization. It has the potential to cause search engine crawlers to become perplexed and suspicious. Keep all meta, titles, and internal links the same from the old to the new website, and gradually change the content.
5. Keep an eye on the internal links of your website
Along with your URLs, make sure all of your internal links are up to date and pointing to the relevant pages. Broken internal links are not good for SEO.
6. During the launch
Follow the go-live checklist when it's time to launch and run any quality control tests on the work you've done on the staging site thus far. If any of your on-page work or redirects aren't in place or tested, don't give the go-ahead for launch.
Post-Launch
1. Check for redirections
A reputed SEO company Ahmedabad follow proper procedures to verify and check that all old site URLs. It is necessary to conduct test if the 301 redirects to new site URLs as you expected, go back to your old sitemap, redirect file, and old site crawl. You can notice any 404 error here and easily install additional redirects.
2. Analyse no-index tags
Once your new site is up and running, double-checks all of your no-index tags to ensure that search engine crawlers can discover all of the pages they need.
JSP is a renowned SEO company Ahmedabad know how to stop all kinds of SEO disasters during a website migration. Hire them to get a reliable migration solution.